PFBC are proud to present NOTEWORTHY our Book on the Web to Celebrate the Aviation History of Flying Boats and Seaplanes including:
An illustrated pen-portrait of those Flyers and others who have made their significant mark in Aviation and its History drawn essentially from the more formative years if Flying (especially with some relevance to Poole and Dorset).

Those who served on the Flying Boats (military and civil) with the RAF, Imperial Airways, BOAC, Aquila and others, as well as the Seaplanes of the Fleet Air Arm, together with The marinecraft Units of all these operators, and the CAA.

Now available for 

all

 enthusiasts 

of the Flying Boats & Seaplanes, who want to describe their own interest / involvement in this exciting Chapter of Aviation! Also where a Family Member or a Friend wishes for their Loved One to be included …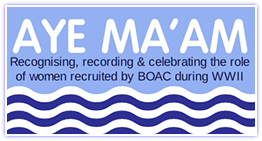 "Aye Ma'am" Celebrating the Seawomen of the Marinecraft Unit, and the first BOAC Stewardesses at Poole
Women in WWII fulfilled many roles and duties in the workplace and home that were previously undertaken by men. Specific to this Project is the operation of Flying Boats (Civil Air) based at Poole Harbour during the war and into the immediate postwar period.
According to our records no Research Project has dealt specifically with this fascinating and inspirational subject matter, and in 2012 PFBC successfully applied for Heritage Lottery Fund support towards a project that will recognise, record and celebrate the role of women recruited by the British Overseas Airways Corporation (BOAC) to take over duties in World War II…[visit www.ayemaam.com]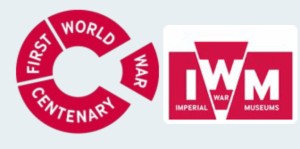 First World War Centenary Project 2011-14
In May 2011, Poole Flying Boats Celebration signed up with the Imperial War Museum as a National Partner in the First World War Centenary Project, by completing the online pro forma. Acceptance of our Partnership was duly confirmed by Josie Gale [now the IWM's Centenary Programme Museum Liaison Officer for English Regions].
Subsequently, the Partnership of our Charity appeared in the listing of FWW Partners ~ which detailed Poole Flying Boats Celebration was the first Poole-based organisation…[read more]